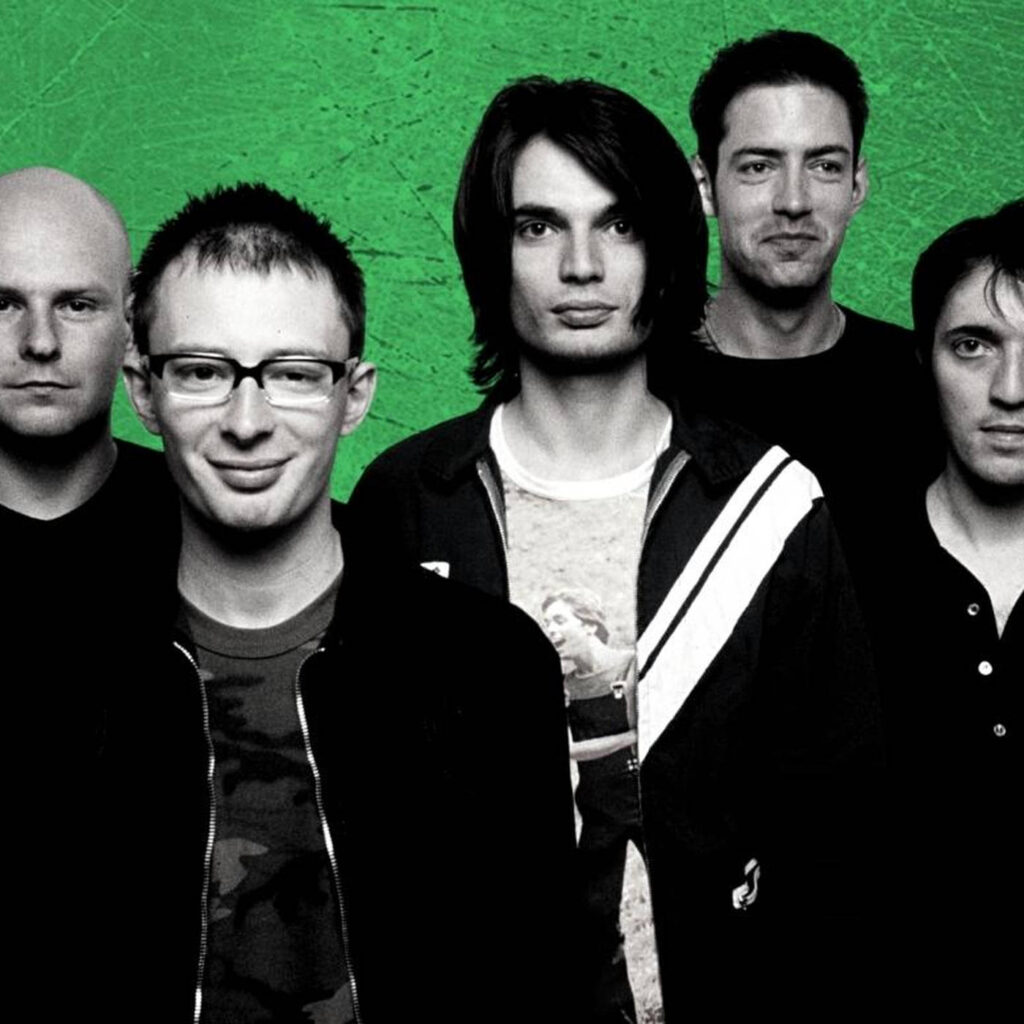 James Bond is a character that has been around for over 60 years and has been portrayed by many actors. However, one of the most iconic portrayals of James Bond came from Daniel Craig. Craig's portrayal of Bond brought a new level of grittiness and realism to the character that had not been seen before.
The music of the Craig-era films has also matched the movie's level of grittiness and has been this generation's ode to other art forms. A perfect example of this is 2015's Spectre soundtrack. Sam Smith iconically recorded the lead song for the film, but another band just so happened to be the first consideration for the film's title song. It just so happens that Craig is a big, big fan of this band.
Sam Smith's 'Writing On The Walls' has become one of the most iconic songs in the James Bond franchise. It was released in 2015 as the theme song for the movie Spectre, which was directed by Sam Mendes. The song was performed by Smith, a British singer worth $45 million, and songwriter who won four Grammy Awards for his debut album In the Lonely Hour.
Since its inception in 1962, this film series has been a cultural phenomenon that has inspired numerous artists across different genres. The Bond theme songs have been particularly influential, with artists like Adele, Tina Turner, and Paul McCartney contributing to this legacy. Sam Smith's 'Writing On The Walls' is no exception, as it captures the essence of Bond themes while also bringing something new to the table.
In addition to its influence on popular culture, 'Writing On The Walls' is also notable for its music production and lyrics analysis. The song was produced by Jimmy Napes and Steve Fitzmaurice, who worked closely with Sam Smith to create a haunting melody that perfectly captures the mood of the movie. The lyrics are equally powerful, with Smith singing about love and betrayal against sweeping orchestration.
Lyrically, 'Writing On The Walls' is a masterpiece that tells a story of betrayal, heartbreak, and loss. Sam Smith's soulful voice delivers each line with raw emotion, making it easy for listeners to connect with the song on a personal level.As the song progresses, we learn about how this person was betrayed by someone they trusted and how this betrayal left them feeling broken and alone.
In 2015, rumors on the internet began to circulate that Radiohead was in talks to create the theme song for the James Bond film Spectre. Fans eagerly anticipated what would undoubtedly be a haunting and ethereal track from the experimental rock band.
However, when the official soundtrack was released, it was revealed that Smith had been selected for the honor instead. This left many wondering – was Radiohead supposed to make a song for Spectre, or was the entire thing just one big internet hoax?
The answer is not entirely clear, as reports from both sides have been conflicting. According to Rolling Stone, some sources claim that Radiohead submitted a demo for consideration but was ultimately passed over by the producers. Others suggest that there was never any official agreement between Radiohead and the filmmakers, with frontman Thom Yorke stating on Twitter that they had simply "written a tune" and "it wasn't right for them."
The rumors surrounding the possibility of Radiohead creating the soundtrack for Spectre, the latest James Bond film, have been a hot topic among fans and critics alike. Some rumors have suggested that the British band was initially approached to create a song for the movie, but ultimately lost out to Smith's "Writing's on the Wall."
However, others claim that Radiohead had actually completed a full soundtrack for Spectre before it was rejected by the filmmakers.These rumors have sparked heated debates about whether or not Radiohead would have been a better choice for the film's music.The band has consistently produced hauntingly beautiful tracks throughout their career, from "Exit Music (For A Film)" to "Videotape".